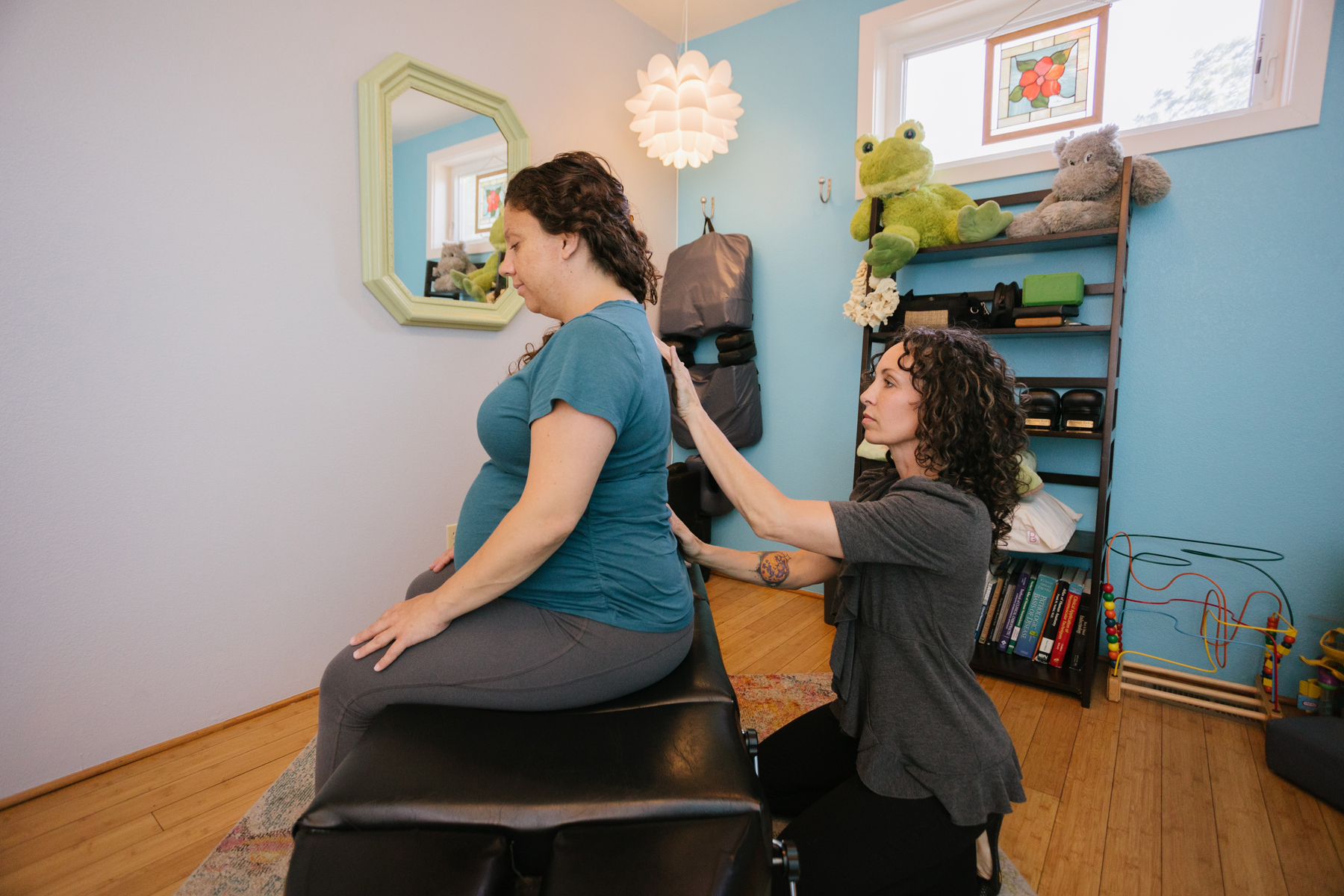 Pregnancy is a sacred time.
You and your baby deserve to have as much comfort, ease and health during the perinatal period.
Chiropractic care during pregnancy is gentle. By utilizing effective techniques for the correction of spinal and pelvic imbalances, overall bodily function is optimized, which results in better pregnancy and birth outcomes.
Dr. Kacie Flegal is certified in The Webster Technique through the International Chiropractic Pediatrics Association (ICPA), which is a specific Chiropractic analysis and adjustment that reduces the effects of subluxation, dysfunction and imbalance of the pelvis. The outcome is restoring neurobiomechanical function which increases space and ease in moms body for optimal baby positioning and reduces the risk of dystocia (difficult birth).
The postpartum period is a time when mamas need much support. The process of growing and birthing a baby can result in physical, psychological, and emotional changes.
After the birth journey, mamas experience hormonal changes, weakened core musculature, sleep deprivation and postural distortions from nursing, baby carrying, and baby wearing.
Receiving Chiropractic care during the postnatal period is an honoring way to ease into this transition.
New mamas can be adjusted shortly after birth which accelerates healing time, facilitates normal pelvic and spinal balance and ease, and reduces nervous system stress.
Just as a new baby is supported, cared for, and nurtured during the weeks and months after birth, so should the mother be.